The theme for this month's Recipe ReDux is Spring Clean the Kitchen:
Cook with at least 3 ingredients that are actually in your refrigerator or pantry right now. Try not to go to the store to buy anything new. Give tips on how to make a healthy dish out of whatever you have on-hand.
This ReDux actually came at quite fortuitous timing, we had a little scare with our fridge/freezer the other night – it suddenly, after 9 years of good service, went on the fritz. Good news is it managed to revive itself, but it did focus the mind on using up what was in the fridge and freezer. This included frozen blueberries and overripe bananas I'd stashed until I had a chance to use them. As I like to bake I had all the other basics on hand and, in fact, I didn't need to buy anything new to put these blueberry, banana & oat muffins together. Plus I had long been meaning to give my standard banana loaf / muffin recipe a makeover.
There are many ways to tweak baked goods for a tasty, healthier result. I actually have a full post of ideas to tweak your recipes for better health. But using what I had on hand was surprisingly easy – I always have a couple of overripe bananas stashed in the freezer (allow for less fat/sugar in a recipe), oats in the pantry (to bump up the fibre), cinnamon & nutmeg in the pantry (sweet flavour allowing for less sugar) and yoghurt in the fridge (also helps to lower the fat needed in a recipe). Voila: Blueberry, banana & oat muffins – fruity, oaty and delicious for a breakfast on-the-go or snack.
Blueberry, Banana & Oat Muffins
Ingredients
½

cup

brown sugar

½

cup

plain yoghurt

¼

cup

vegetable oil

2

overripe bananas,

fresh or frozen and softened

2

eggs

1

teaspoon

vanilla extract

1

cup

cake flour

1

teaspoon

baking powder

½

teaspoon

cinnamon

½

teaspoon

nutmeg

½

teaspoon

salt

¾

cup

instant oats

1

cup

blueberries,

fresh or frozen
Method
Combine sugar, yoghurt, oil, bananas, eggs and vanilla.

In another bowl sift together flour, baking powder, cinnamon, nutmeg and salt. Add oats. Add blueberries and stir to coat in flour (helps to prevent them sinking to the bottom of the muffins).

Combine wet and dry ingredients, stir until just combined.

Divide the batter into a 12-hole muffin tray well-coated with non-stick cooking spray or lined with cupcake cases.

Bake at 180°C for 25 minutes or until an inserted skewer comes out clean.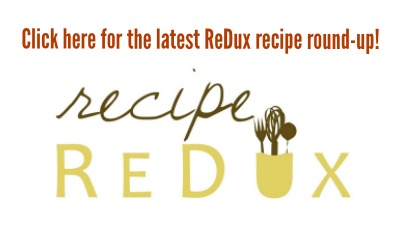 Be sure to also check out my 3 step kitchen makeover and healthy choices shopping list to help you tackle your pantry, fridge and freezer and set yourself up for success!
Enjoy!
Cheryl x